Kalligrafiaterät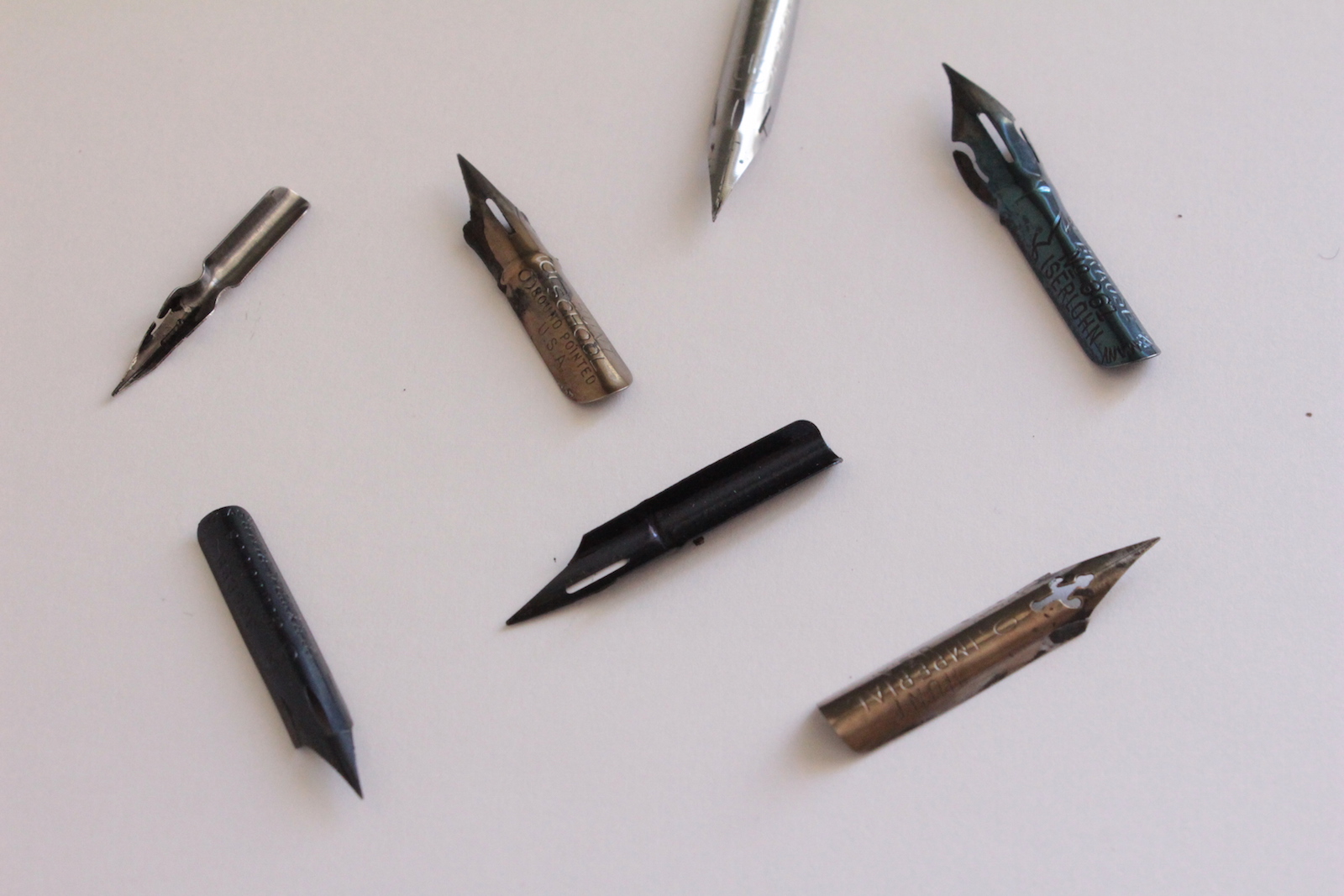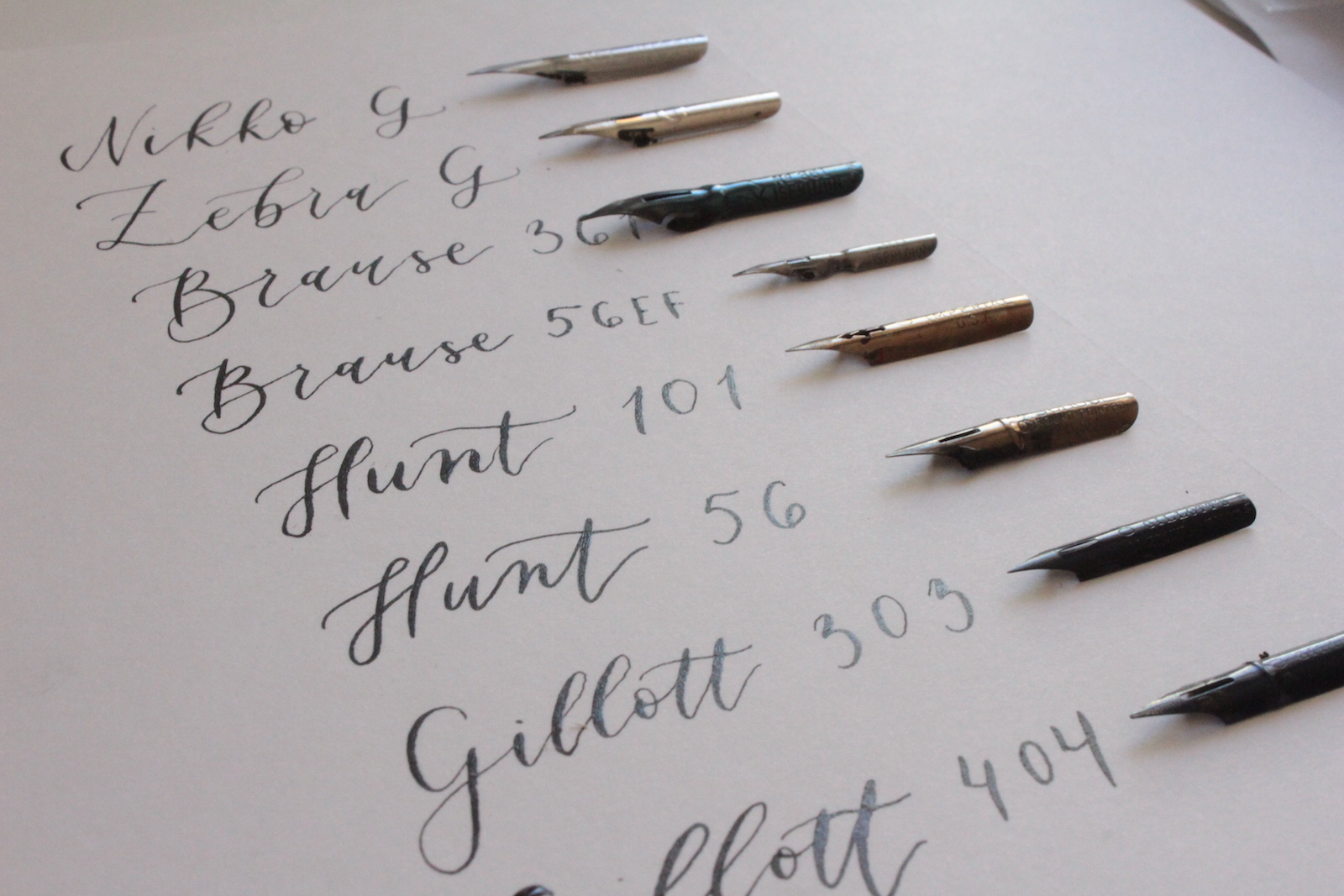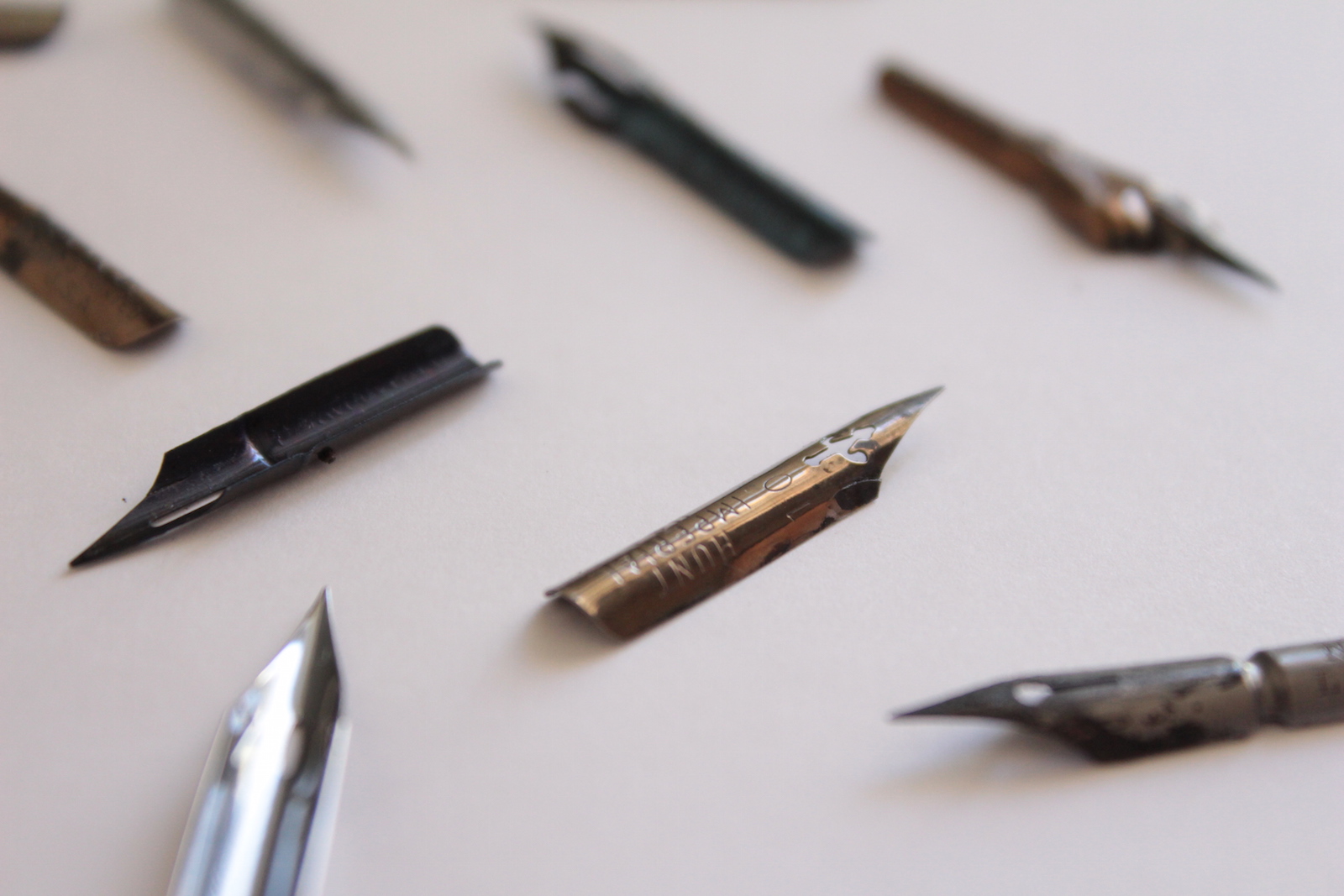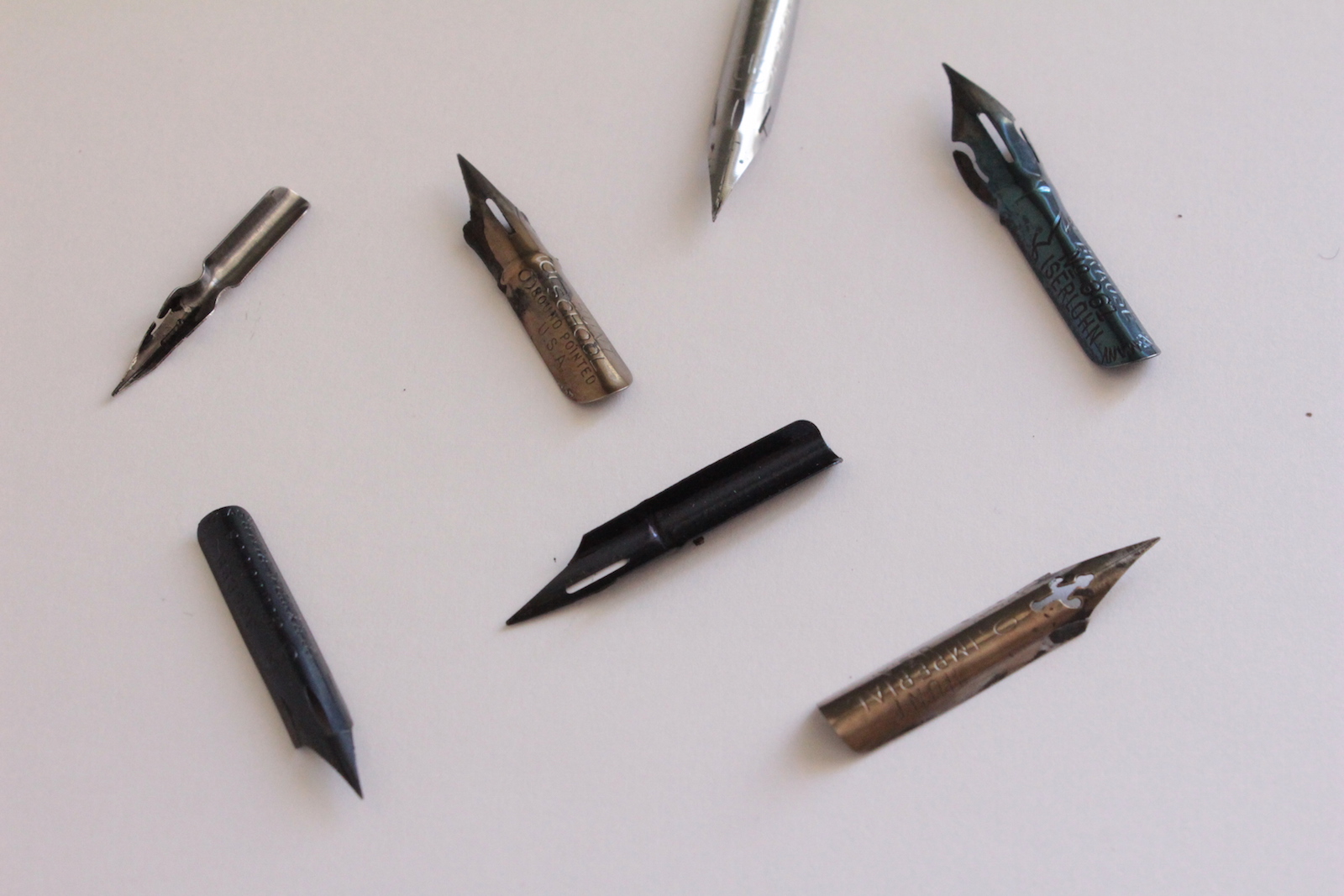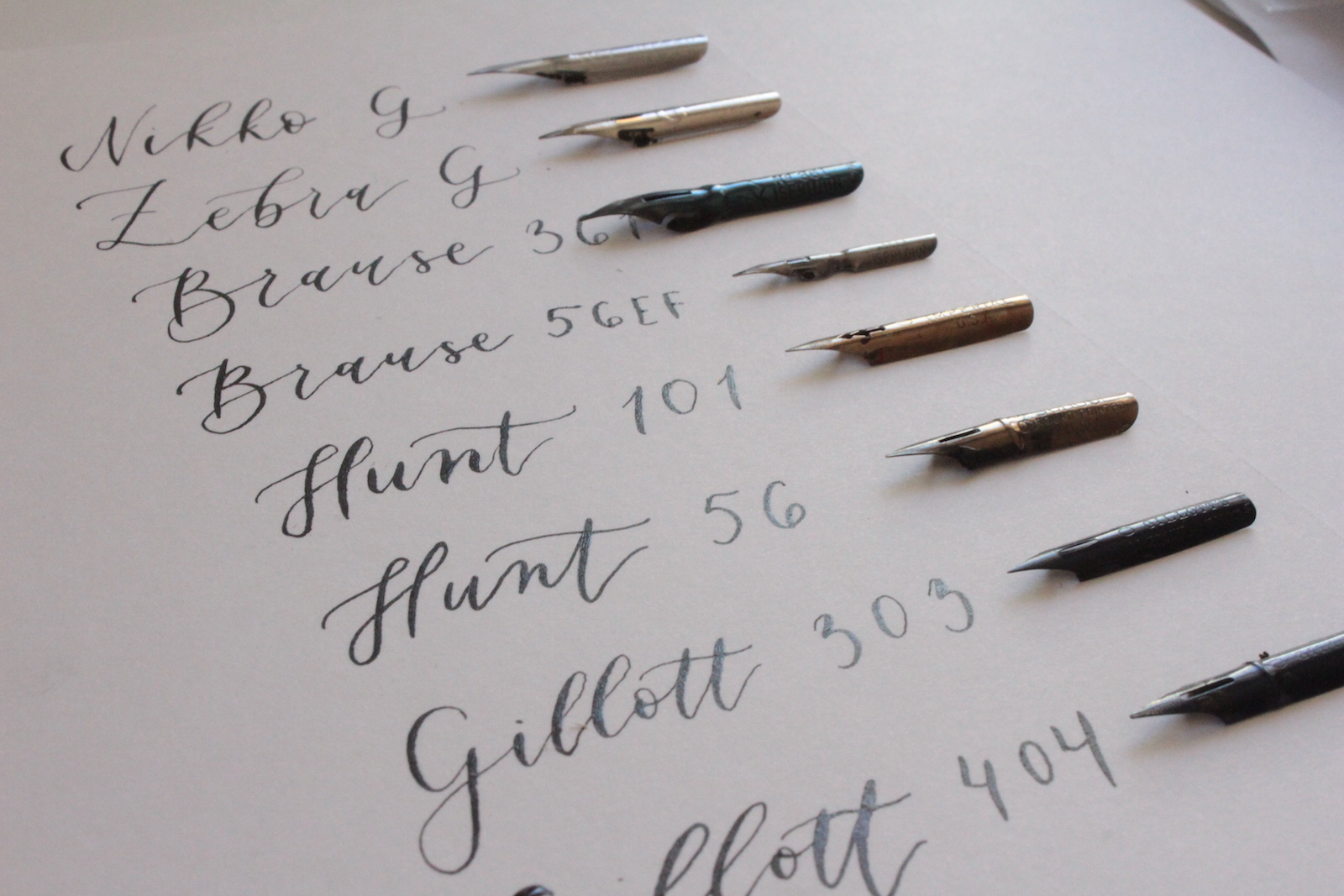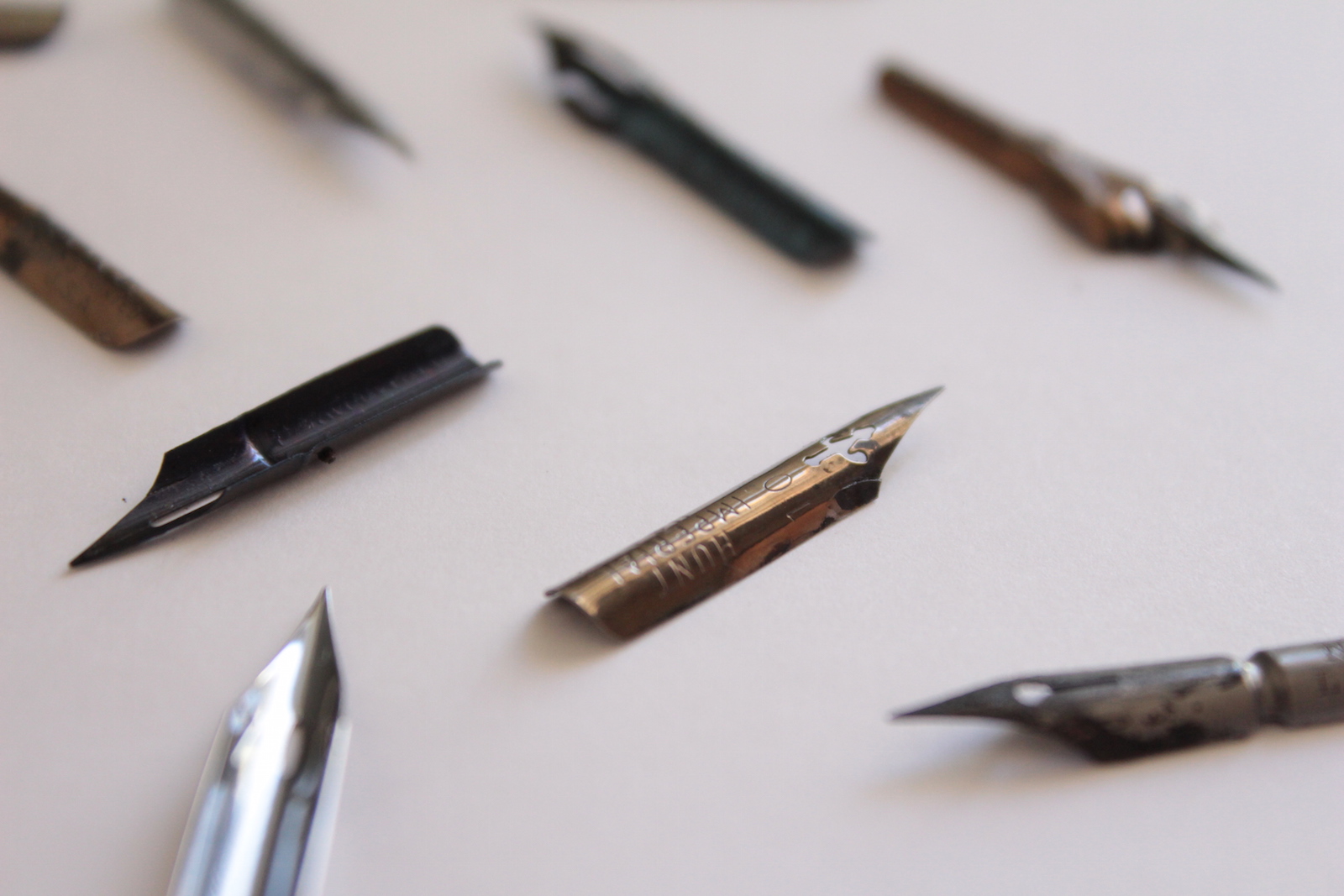 Kalligrafiaterät, hiusterät
Moderniin kalligrafiatyyliin soveltuvat teräväkärkiset hiusterät. Taidetarvikeliikkeistä löytyy valtava määrä perinteisiä piirtoteriä ja tasateriä, jotka eivät sovellu moderniin kalligrafiaan. Halusimme varmistaa, että saat harjoitella oikeanlaisilla tarvikkeilla alusta alkaen, ja siksi olemme koonneet suosikkiteristämme kolme moderniin kalligrafiaan soveltuvaa pakettia!
Aloittelijan setti x3: Zebra G, Hunt 56, Gillott 404
Suosikkiterä Nikko G:n hieman sirompi ja ohuempaa viivaa piirtävä pikkusisko Zebra G, ihanan rento mutta vakaa Hunt 56 sekä Gillot 404, jossa hienostuneisuus yhdistyy helppokäyttöisyyteen.
Edistyneen setti x3: Gillott 303, Hunt 101, Brause EF66
Jatkotason kalligrafin paketti sisältää kokeilevampia, innostavampia ja erikoisempia kalligrafiateriä. Mukana on huippuhienostunut, elegantti Gillott 303, pikkuinen ja pieneen tekstiin hyvin soveltuva Brause EF66 sekä kontrastin kuningatar, Hunt 101 jonka ohuet viivat ovat hiuksenhienoja, ja paksut taas rouhean voimakkaita.
Supersetti x7
Seitsemän terän supersetti sisältää kaikki aloittelijan ja edistyneen seteissä mukana olevat terät sekä kestosuosikin, Nikko G -terän.
Modern Calligraphy Nibs
The modern calligraphy nib is a delicate pointed nib. Many art stores stock a huge variety of different types of nibs that don't always work for this specific calligraphy style. We wanted to make sure that you get to practice with the right equipment from the very beginning - that's why we put together three beautiful nib sets that are perfect for modern calligraphy!
Beginners' set x3: Zebra G, Hunt 56, Gillott 404
Popular favourite Nikko G's delicate and thin-lined little sister Zebra G, relaxed yet stable Hunt 56 and Gillot 404, that combines elegance with ease of use.
Advanced set x3: Gillott 303, Hunt 101, Brause EF66
Advanced nib set includes exciting, experimential calligraphy nibs. It includes the super-elegant Gillott 303, the little Brause EF66 which is perfect for writing very small text as well as the queen of contrast, Hunt 101 which draws amazingly thin upstrokes and powerful downstrokes.
Super set x7
The Super set includes seven nibs: all of the above as well as the forever-favourite Nikko G.