Puinen olkavarsi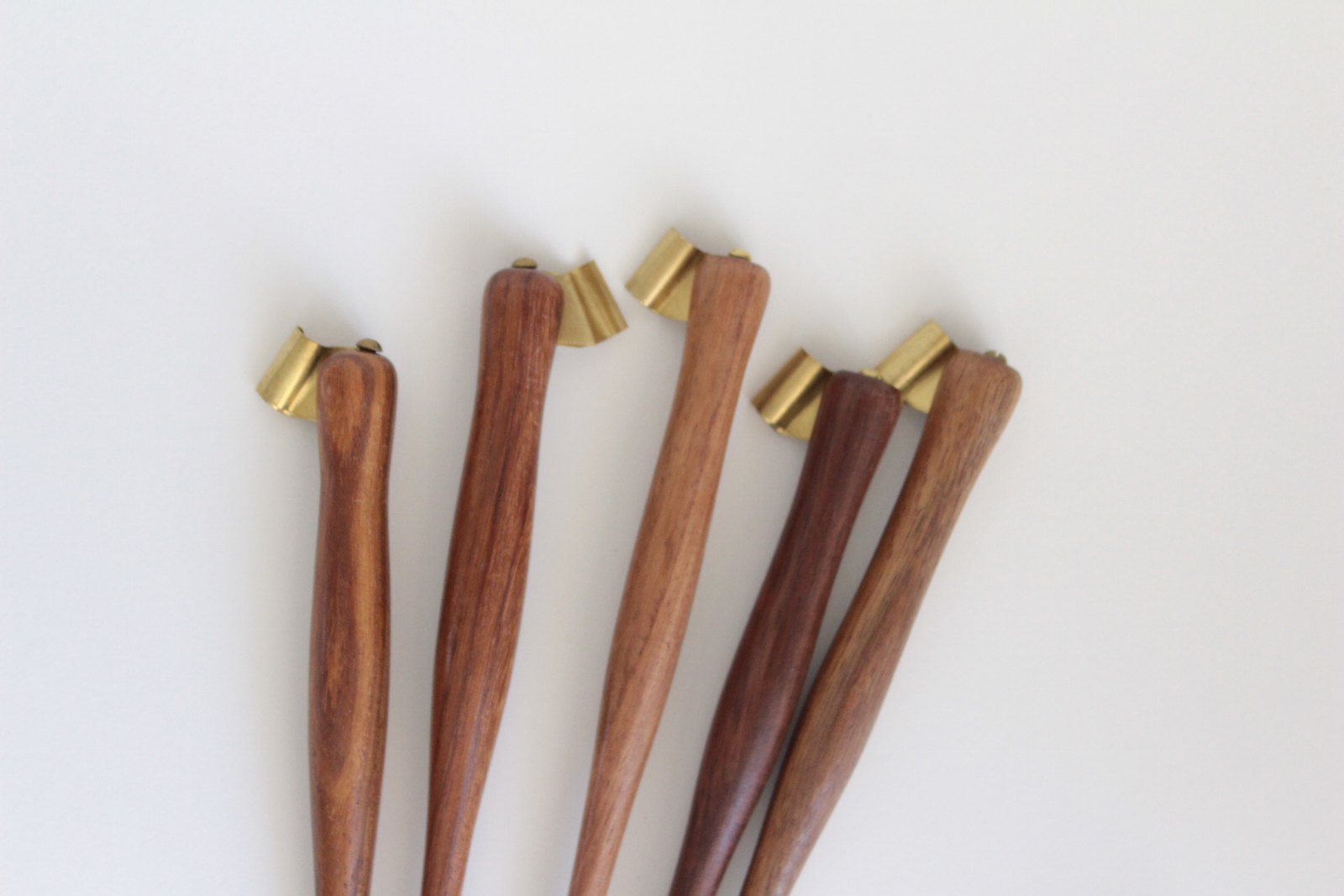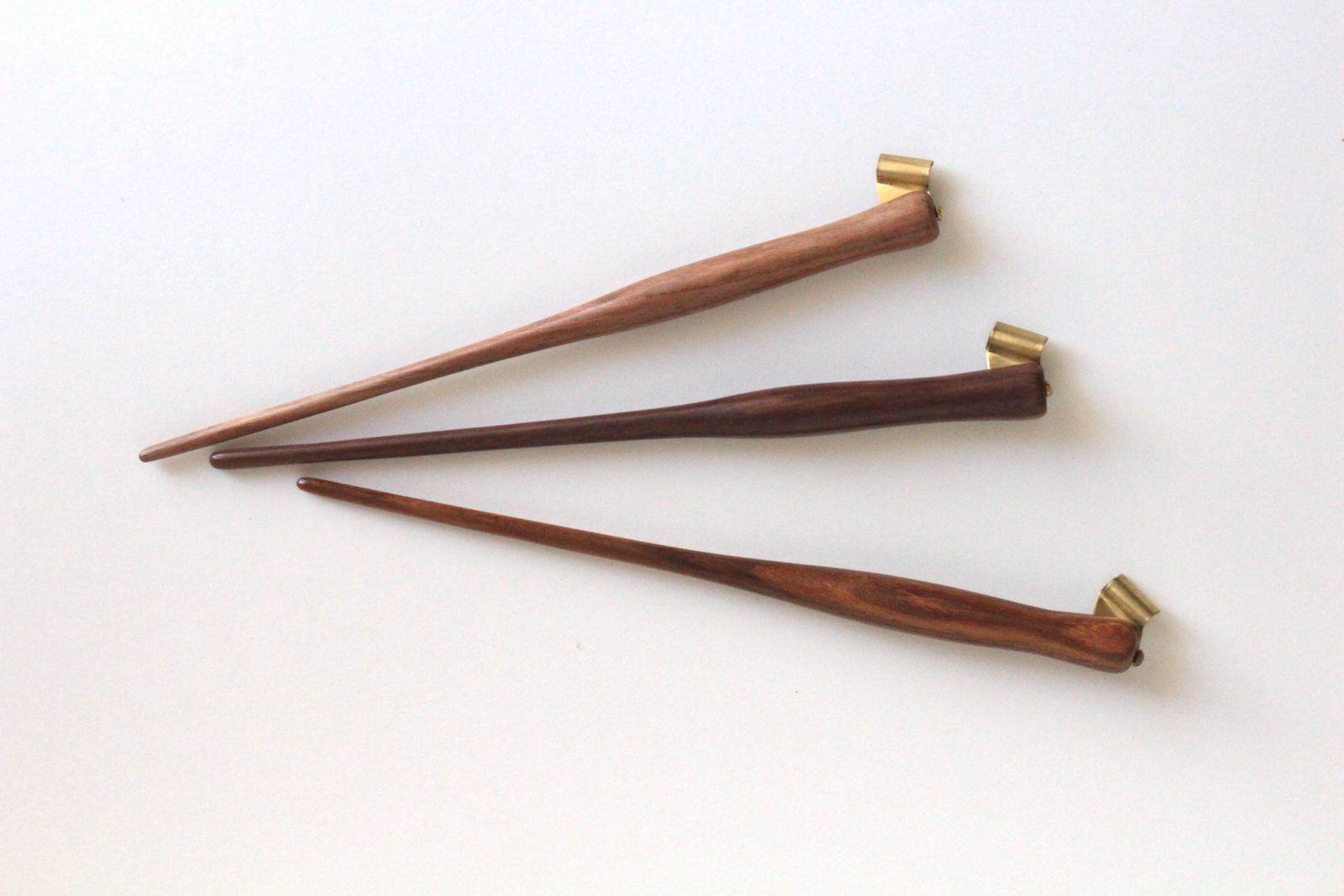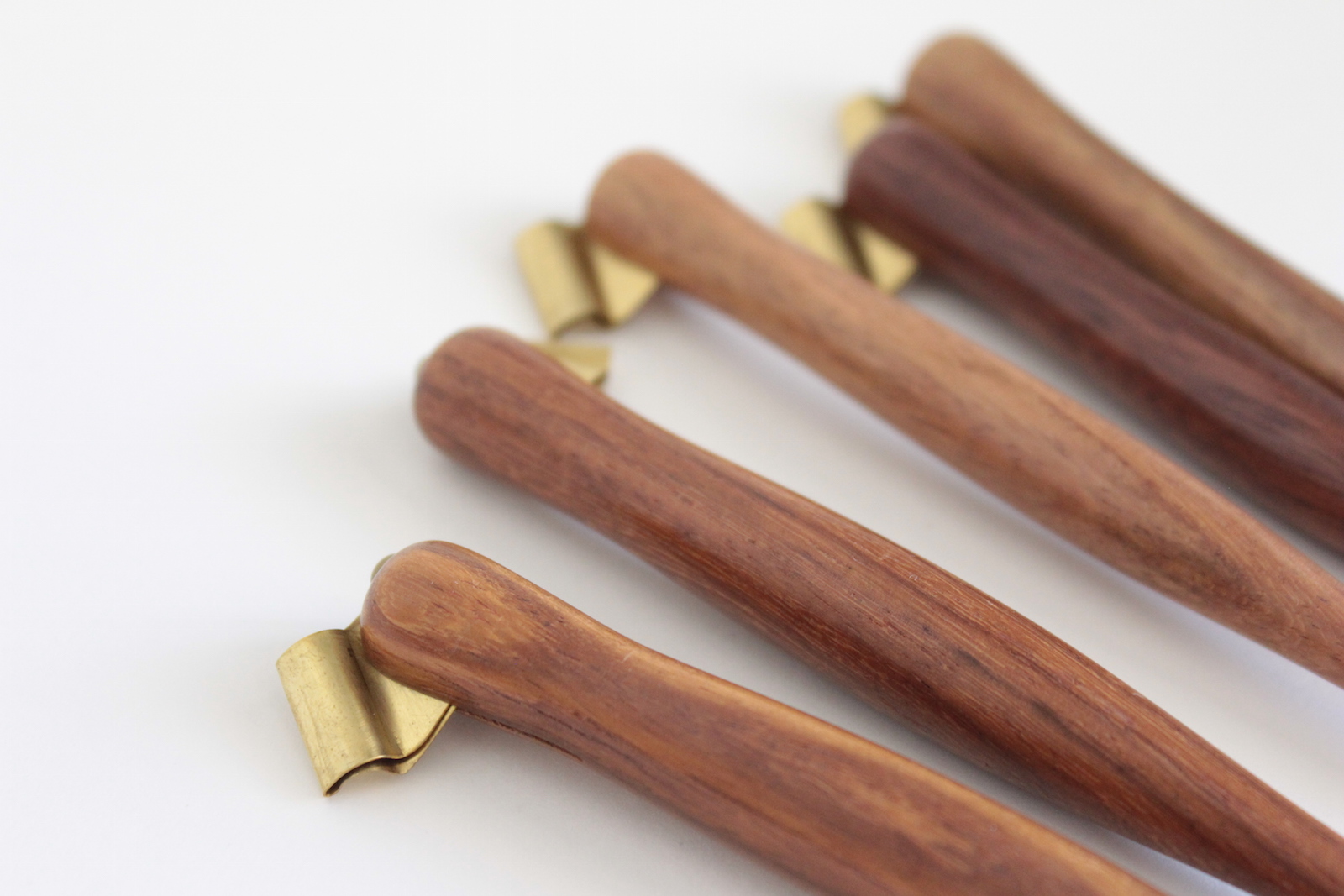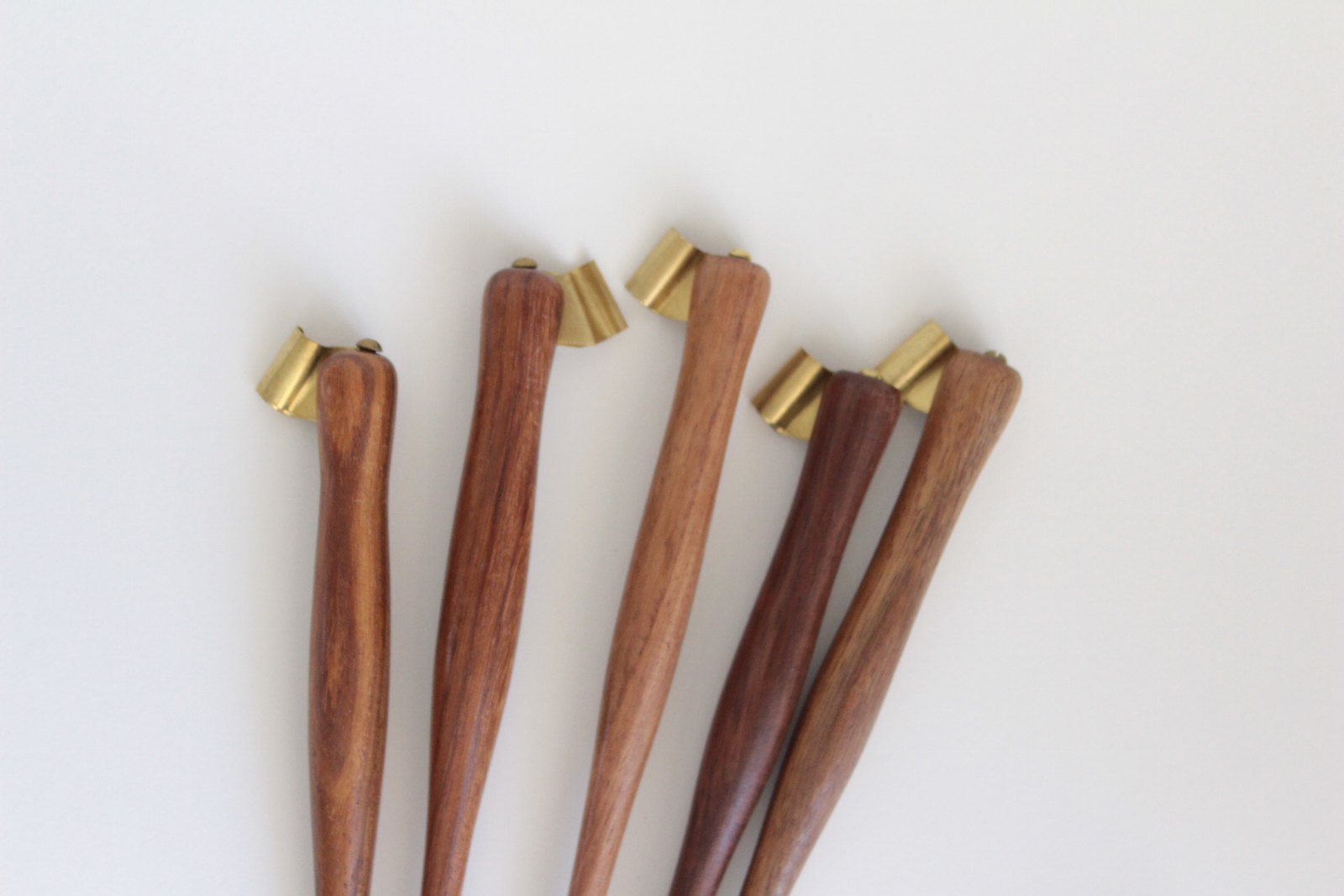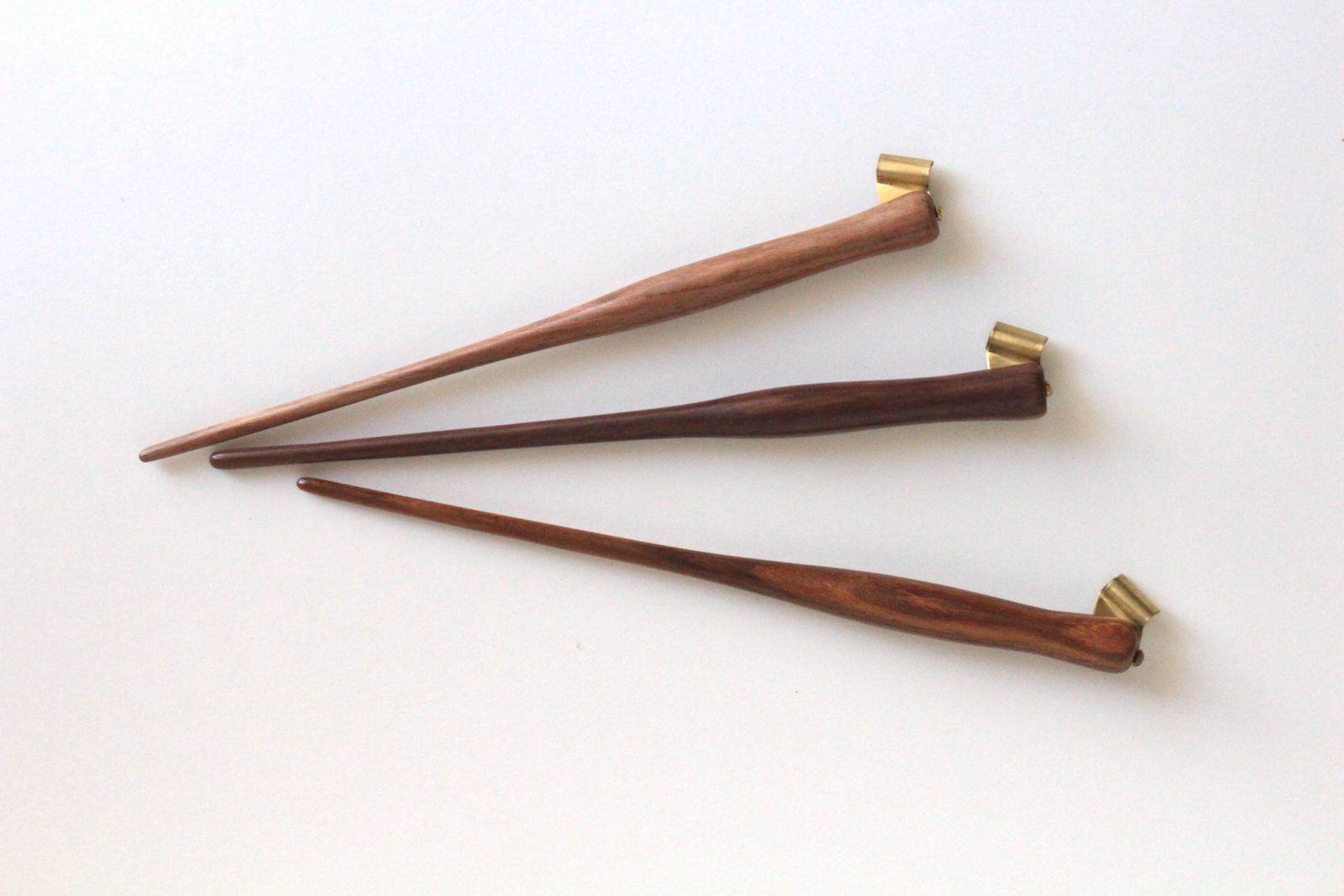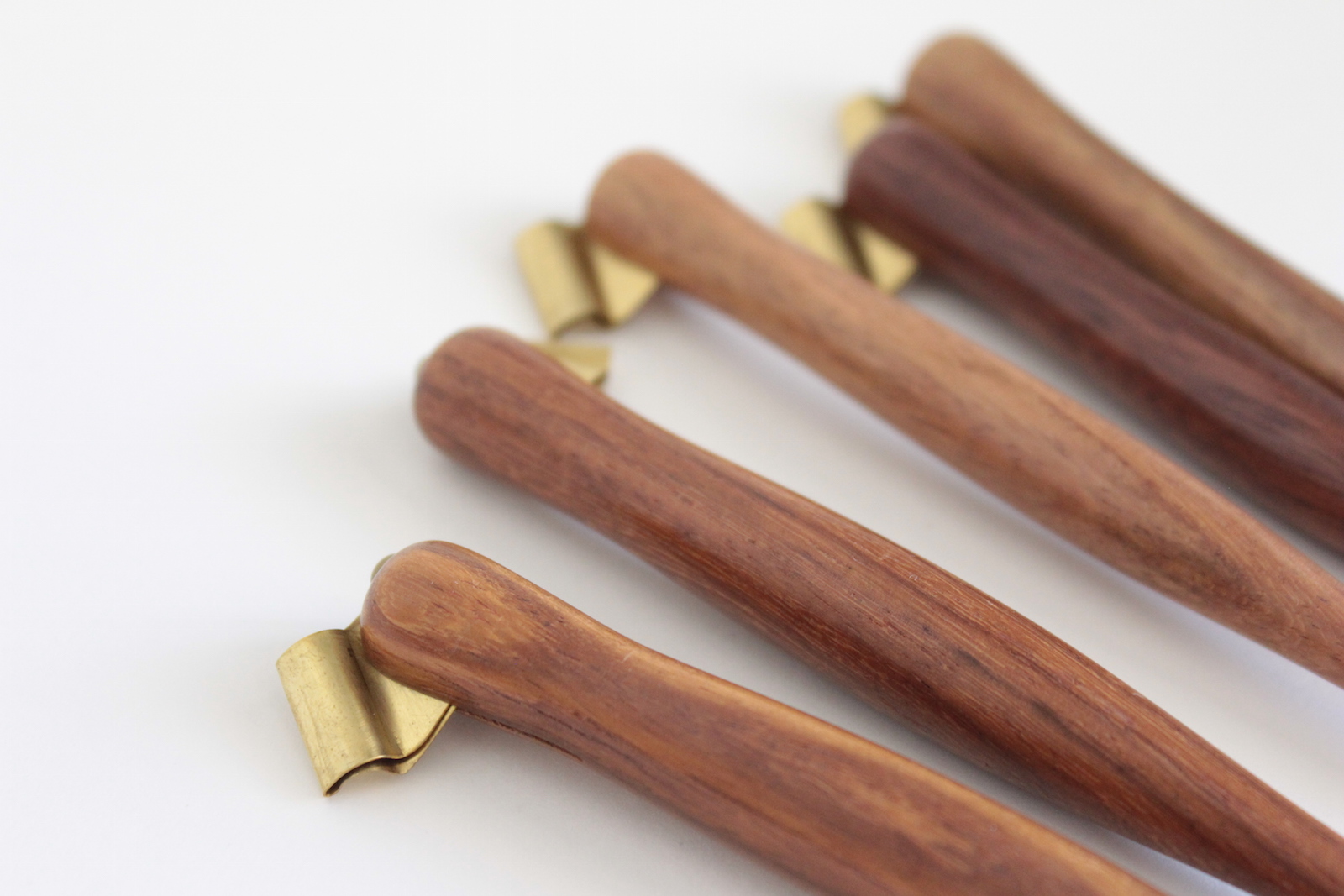 Puinen Ziller olkavarsi + terä
Ziller's Ink on vuonna 1984 perustettu amerikkalainen kalligrafiastudio, joka valmistaa laadukkaita taidetarvikkeita kalligrafian harrastajille. Olemme ainoa Ziller'sin jälleenmyyjä Suomessa, ja valitsimme valikoimiimme vain parhaat, juuri moderniin kalligrafiaan soveltuvat tuotteet.
Tämä kaunis Ziller-kynänvarsi on valmistettu puusta ja muotoiltu käteen sopivaksi. Vartta on tosi mukava käyttää — puu on pehmeä materiaali pitää kädessä pidempienkin kirjoitustuokioiden ajan.
Messingistä valmistettu olkavarsi on viimeistelty niin, että muotoilu sopii modernin kalligrafian terille, kuten Nikko G tai Blue Pumpkin. Myös muut yleiset terät sopivat varren kanssa, jotta voit vaihdella terää päivästä ja fiiliksestä riippuen. Voit valita mieleisesi terän tilausvaiheessa, ja saat terän paketin mukana.
Paketissa on seuraavat tuotteet:
Kaunis, seesampuinen oblique- eli olkavarsi

Nikko G tai Blue Pumpkin -kalligrafiaterä valintasi mukaan
Ziller oblique pen holder + pointed nib
Ziller's is a small manufacturer established in 1894 in the United States. We are the only retailer of Ziller's products in Finland, and for our selection we've hand-picked their best products that are perfect for modern calligraphy.
This beautiful, high-quality pen holder is carefully produced from wood, which makes it a joy to use. Wood is a soft material, comfortable for longer calligraphy sessions.
The oblique flange is angled so that it is perfect for your chosen modern calligraphy nib. Writing with other nibs is absolutely fine too, so that you can choose your nib according to your mood/style/day.
The package includes:
Wooden oblique holder by Ziller

Nikko G or Blue Pumpkin nib
Script Creative is excited to be able to offer these high-quality products as the official retailer of Ziller's products in Finland.